"BEST OF BOTH WORLDS"
Centerview at Lonsdale, North Vancouver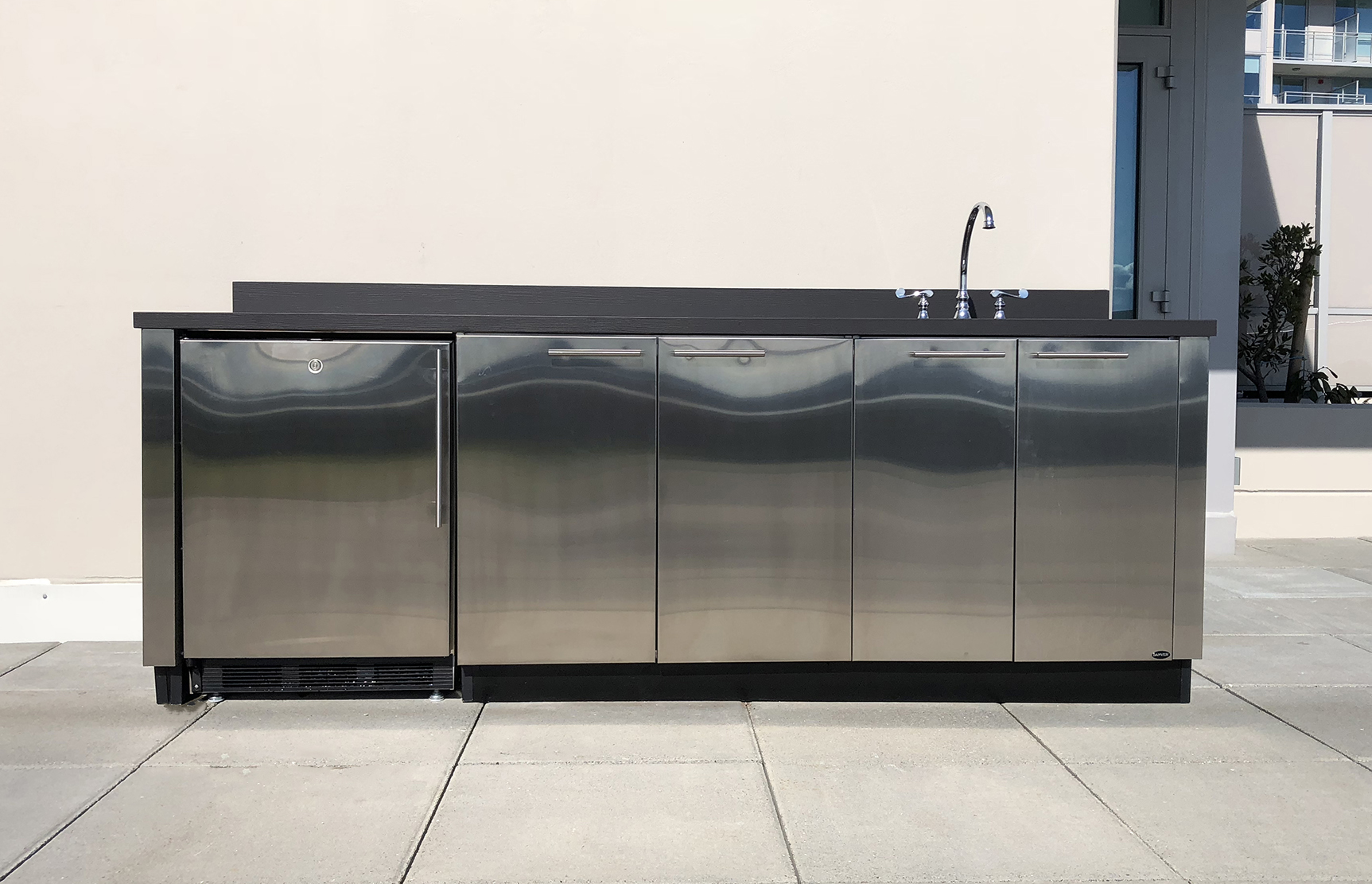 Residents of Centerview are spoiled with views of both downtown Vancouver and the North Shore mountains, and any homebuyer would immediately envision ways to entertain family and friends on their balcony or rooftop space. This opportunity gave rise to Sherwood's largest project to date: eight private entertaining spaces in the penthouses of two residential towers. We worked with renowned Onni Group and coordinated multiple trade suppliers to bring this vision to life.
In partnership with Kerrisdale Lumber, Sherwood designed and installed a kitchen to fit each outdoor space. We applied our industry-leading experience with Dekton Surfacing to complete a set of custom fireplaces and countertops. Each fireplace is surrounded by stone for a modern, integrated finish that says west coast. Each counter space includes a stainless steel sink with chrome faucets, atop stainless steel cabinetry and a full-width refrigerator for the homeowner's private storage.
Stainless Steel Cabinets: Danver
Door Colour: Stainless Steel
Appliances: Summit 24″ Fridge
Countertop: Dekton Ananke
Extras: Outdoor Fireplace, with custom Dekton surround.
CHECK OUT OUR OTHER PROJECTS